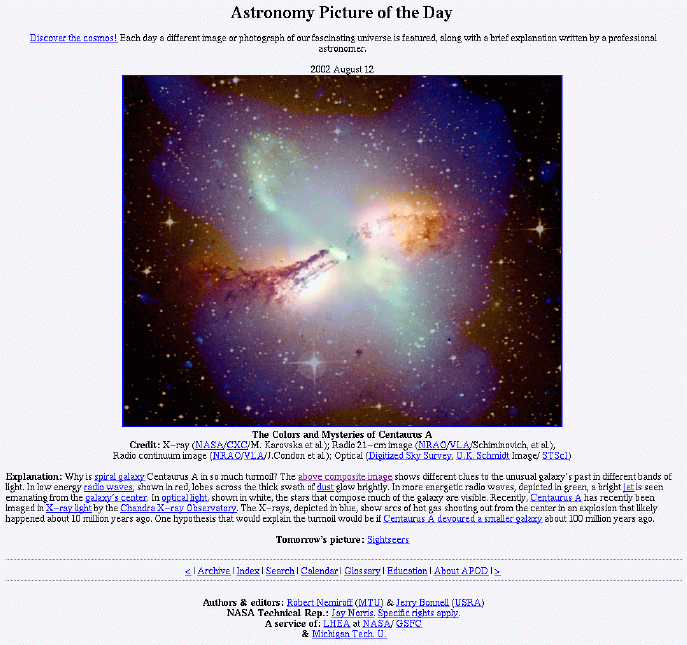 Prev 1 2 3 4 5 6 7 8 9 10 11 Next
Composite of Centaurus A consisting of radio continuum, 21cm HI line emission, and X-ray images on an optical background extracted from the Digitized Sky Survey (DSS).



Coordinate information stored in varying formats. DSS coordinates are particularly idiosyncratic (accurate coordinates required for HST guide star catalogue) - requires special purpose software to interpret.



Standardized coordinate representation would facilitate



Image overlay.



Determination of accurate (astrometric) coordinates.