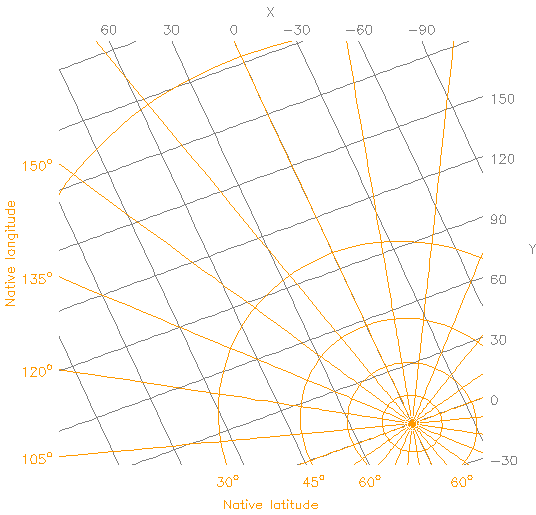 Gnomonic projection: native coordinates in orange -
skew linear coordinates in grey
Prev 1 2 3 4 5 6 7 8 9 10 11 Next



Originally included the use of keyword CROTAn (associated with the latitude axis) to define a bulk image rotation - no longer to be used.



New mathematical method proceeds in steps:



Cartesian (X, Y) coordinates in the image plane - projection plane coordinates.


Express the projection equations in the coordinate system which is most natural - native spherical coordinates:


E.g. the gnomonic projection:



Reference point, (X, Y) = (0, 0), now has a special meaning which depends on the projection.



Additional FITS keywords: CTYPEi, PVi_m.