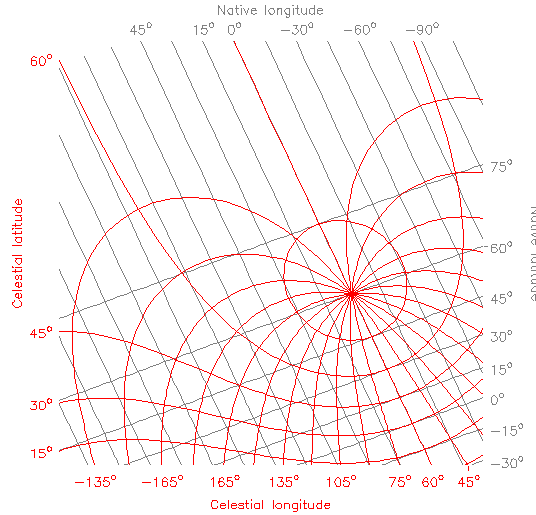 Mercator projection: celestial coordinates in red -
native coordinates in grey
Prev 1 2 3 4 5 6 7 8 9 10 11 Next
Complication - native coordinates of the reference point differ for different projections.



Zenithal projections:



Cylindrical, pseudo-cylindrical, polyconic, quad-cube and some other projections:




Conic projections:



Consequently, the mathematical relationship between the Euler angles and CRVALi differs for different projection types.
Nevertheless, the first-order behaviour of the celestial coordinate system is similar at the reference point.
Additional FITS keywords: PVi_m.