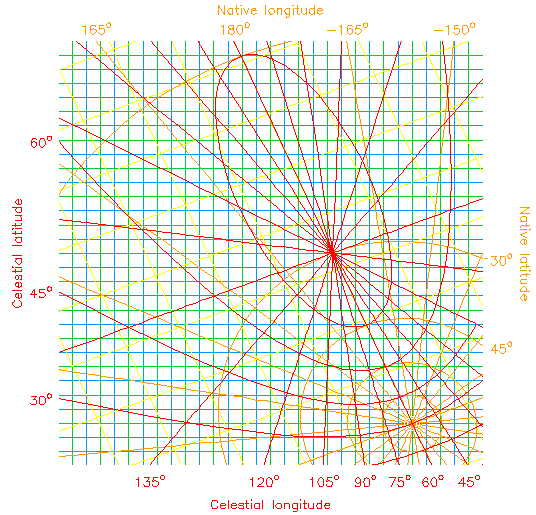 Gnomonic projection: pixel grid with pixel, linear, native,
& celestial coordinates
Prev 1 2 3 4 5 6 7 8 9 10 11 Next
What aspects of the WCS proposal are specific to FITS, and what would we do differently if starting again from scratch (e.g. XML)?


All angles in degrees?

OK, suits astronomy and software.



Left-handed (X, Y) coordinates?

Required for but can be very confusing.



Define the Euler angles by specifying the celestial coordinates at the reference point (CRVALi)?

Also necessary for first-order behaviour but complicates non-zenithal projections.



Require at all?

Yes, it ties the celestial coordinate system to a particular point in the image.



Encode the algorithm type in CTYPEi?

No, too restrictive.